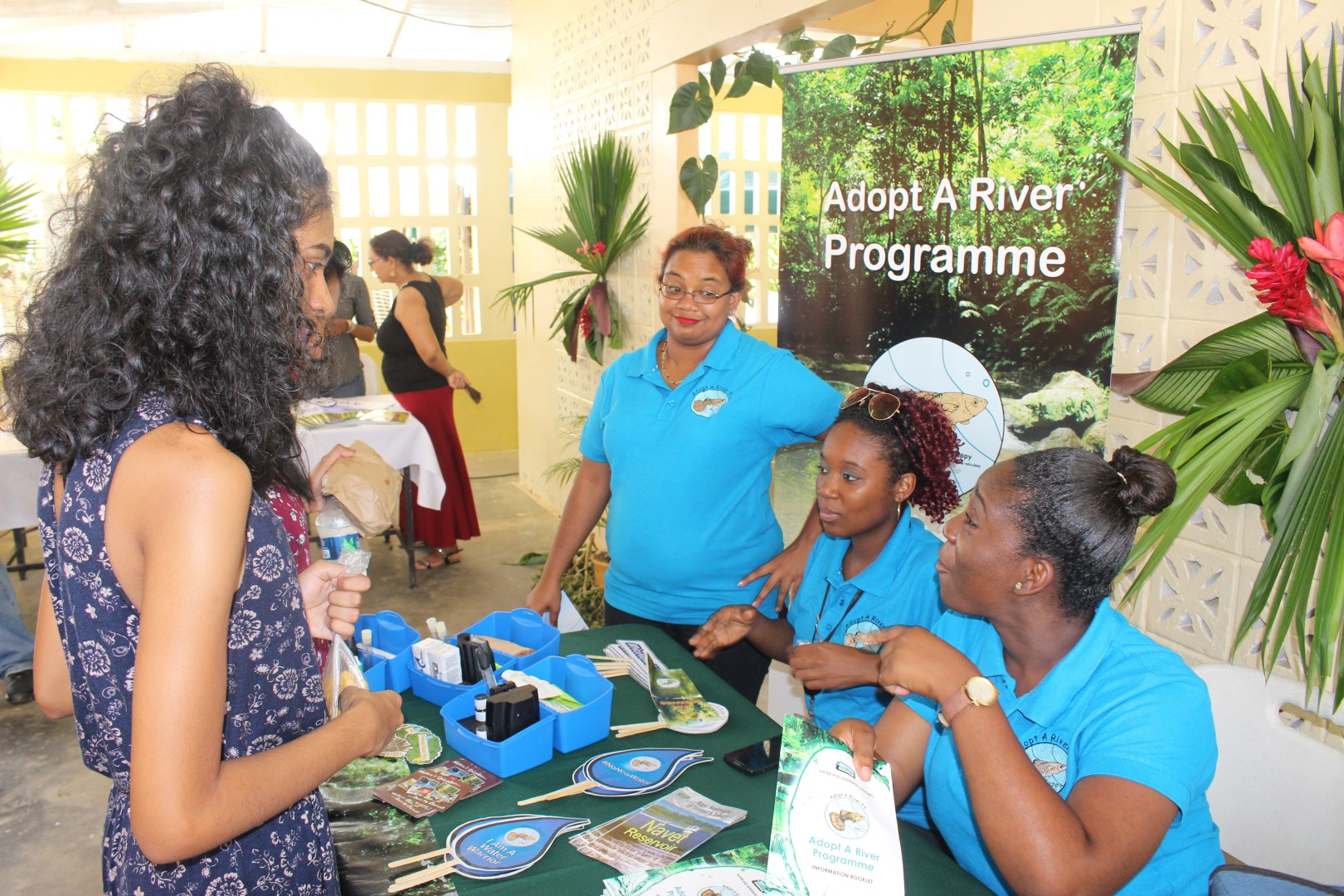 The Adopt a River (AAR) Programme Implementation Unit continues to spread the message of watershed protection and preservation to the public, as members of the team journeyed to the rural village of Brasso Seco, on Sunday 05th December 2017, to participate in the annual "Brasso Seco Food Festival".
The event provided the AAR team members with the opportunity to engage visitors on the key objectives of the programme. this resulted in many residents and visitors alike, signing up to the programme's Water Warriors Registry.
The festival saw visitors from all corners of Trinidad converging in the traditionally quiet agricultural village, to sample cuisine prepared by members of the community. This included food items such as chocolate, tortillas, candied sweets, ice cream, pastelles, ground provisions and 'wild meat'.