As part of the Adopt A River Programme, community Water Warriors Training Programme have been completed in the following locations:
Coora
Carlsen Field
Cumaca
South Oropuche
Mausica
Courland, Tobago
The map shows all the watersheds training was conducted as well as the watersheds in which communities collected data.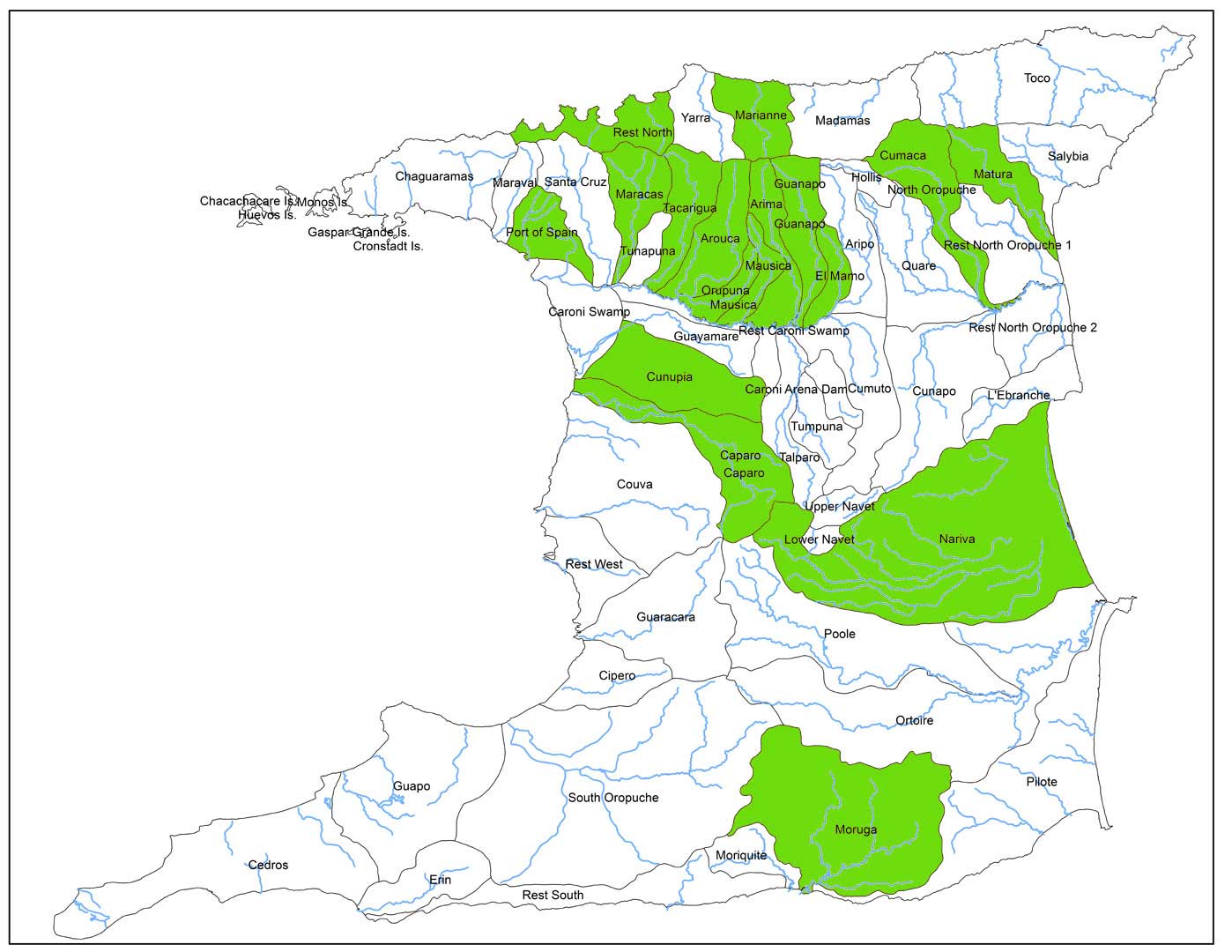 Data was collected by the community members from Guanapo, Coora and Carlsen Field. The map shows where these watersheds are as well as shows the number of sampling points at which data was collected by communities.
To access the results collected by the community groups, please click the links below.
Carlsen Field Water Warriors Results
Coora Water Warriors Results